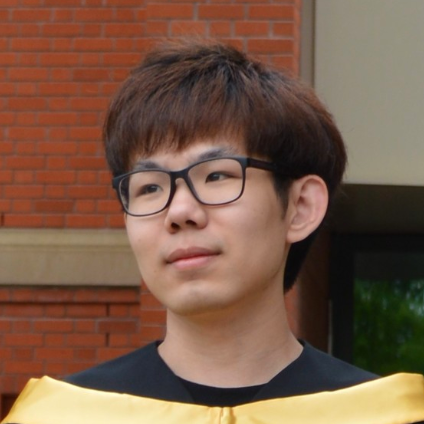 Tianyu Zhang
#OPEN TO WORK#
I'm a

Ph.D. Candidate,Research Assistant,Teaching Assistant

at the University of Alberta.
Biography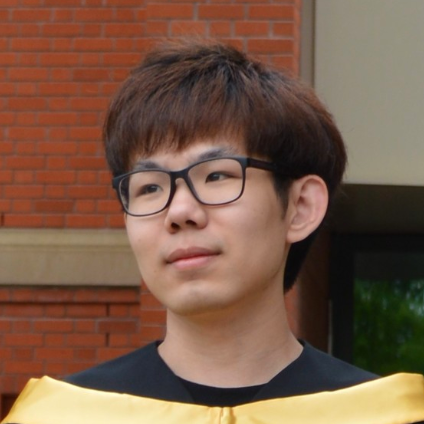 Tianyu is a Ph.D. candidate with a primary focus on designing occupant-centric control algorithms for buildings using learning-based approaches. His research is driven by the urgency of addressing the challenges posed by carbon neutrality and the need for energy-saving solutions, even when faced with limited training data.
Within his research area, Tianyu has extensively explored various aspects, including sensor fusion, simulation environment design and implementation, transfer learning, diversity-induced reinforcement learning, multi-agent reinforcement learning, and combinatorial optimization. His expertise spans these domains, allowing him to tackle complex problems from different angles.
Recognized for his outstanding academic performance, Tianyu was awarded the Alberta Graduate Excellent Scholarship during his Ph.D. program. Moreover, his master's thesis was acknowledged as the runner-up for the departmental graduate award in 2020, specifically the outstanding MSc thesis award, with the second position.
What's new?
May 2023 - We presented a poster on UpperBound AI week.
May 2023 - Our journal paper is accepted! Check out why we should learn suboptimal policies.
April 2023 - Congrats Abilmansur for his first paper!
December 2022 - I received the Alberta Graduate Excellence Scholarship!
June 2022 - Our paper is accepted in eEnergy! Take a look at our paper if you are interested in transfer learning (in a new perspective).
Experience
2019 - Present
Doctor of Philosophy
Research topic: Energy-efficient smart buildings
My research is inter-disciplinary and utilizes different techniques from machine learning, control systems and communication networks. It could produce innovative data-driven solutions for optimizing the energy consumption of buildings in the context of a smart city.
Expected Graduation: August 2023
2013 - 2017
Bachelor of Science with Honors
Three ACM ICPC Regional medals.
2021 May - 2021 December
Associate Researcher
Huawei Canada (Part-time)
Design a workflow for user to evaluate the robustness of their machine learning classifier. Investigate the application of Reinforcement learning in the domain of Mixed Integer Linear Programming (MILP), specifically the application of variable selection in Branch-and-Bound method.
2017 September - Present
Research Assistant
University of Alberta (Part-time)
Assists with academic research include but are not limited to editing and preparing manuscripts, producing academic papers, performing research work in archives, analyzing data, and developing models.
2017 September - Present
Teaching Assistant
University of Alberta (Part-time)
CMPUT 379 - Operating System Concepts
This course covers the design and implementation of operating systems, and operating systems concepts that appear in other distributed systems.
CMPUT 366 - Reinforcement Learning
This course provides an introduction to reinforcement learning intelligence, which focuses on the study and design of agents that interact with a complex, uncertain world to achieve a goal.
CMPUT 272 - Formal Systems and Logic
This course introduces the fundamentals of discrete mathematics and then use that knowledge to solve problems and communicate the correctness of the solutions.
2019 September - 2021 April
Library Back-End Programmer
University of Alberta (Part-time)
Deal with university publications. This includes organizing files stored on OpenStack Swift and MySQL entries, structuring and uploading items to the university production server using Ruby on Rails. Uploading items to the Internet Archive.
Publications
Everything
Refereed Papers
Preprints
Theses
Presentations
Presentations
Modeling and Simulation Studies and Tools: Co-simulation Platform for Occupant-centric Control of Buildings, 6th International Symposium on Occupant Behaviour, September 2020.
Awards
Alberta Graduate Excellence Scholarship ($12,000)
University of Alberta Mary Louise Imrie Graduate Student Award ($3,000)
NeurIPS ML4CO Competition Dual Task Runner-up
University of Alberta Departmental Outstanding Master Thesis Award Runner Up (2nd place)
University of Alberta Graduate Student Teaching Award
North America ACM-ICPC Regional Contest Silver Medal
North America ACM-ICPC Regional Contest Bronze Medal
Nothing yet. Please check back later.
Get In Touch
I'm looking for any full-time opportunities starting September 2023!
Please send me an email if you are interested. 👋
Email: tianyu[dot]zhang[at]ualberta[dot]ca
Mailing Address: Athabasca Hall, University of Alberta, Edmonton, Alberta, Canada, T6G 2E8